---
UPCOMING EVENTS WITH STEPHEN MURRAY
---
Stephen Murray attends book signings and charity events often. Find an upcoming author event to be a part of. Check back often for new dates and times. Pick up your copy of Discovering the Christmas Spirit before attending. BUY NOW.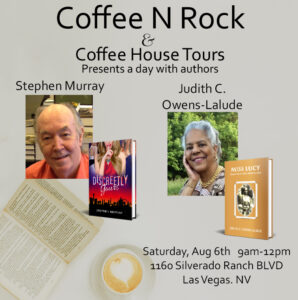 DATE: Saturday, August 6th, 2022
TIME: 9.00 a.m. – 12.00 p.m.
LOCATION: Coffee N Rock
What a thrill it will be to have a book signing at this fabulous venue. I do hope some of you will be able to stop by.
I will be selling and signing copies of all five of my novels – Discovering the Christmas Spirit, the award winning, The Chapel of Eternal Love, the critically acclaimed sequel, Return to the Chapel of Eternal Love, my cozy murder mystery, Murder Aboard the Queen Elizabeth II, and the Readers Favorite 5-star rated, Discreetly Yours.
I will be joined at this event by Judith C Owens-Lalude, who will be signing her novel, Miss Lucy – Slave and Civil War Nurse.
As always, my gratitude to Vicki-Ann Bush and the Coffee House Tours for arranging this event, and to Victoria Kaer for designing the flyer.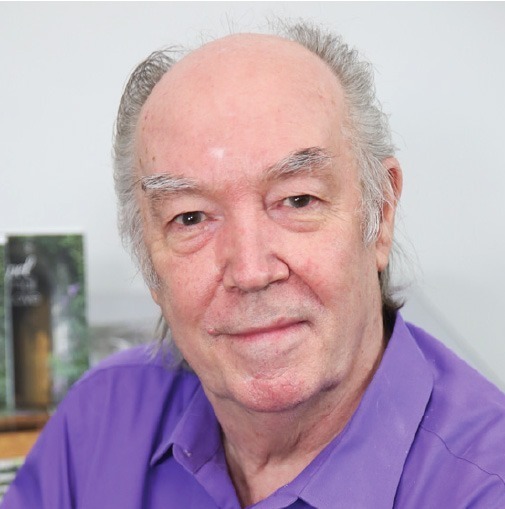 Stephen Murray is a Las Vegas author with roots in England and Southern Africa. Praised for his unique writing style and powerful character development skills, his books cross multiple sub genres.
Learn more about Stephen Murray's novels by clicking the books below.