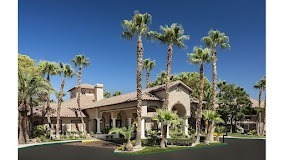 DATE: Wednesday, August 6th, 2023
TIME: 3.00 p.m. – 4.00 p.m.
LOCATION: Destination Pueblo Senior Living
I am very excited  to speak at the Destinations Pueblo Senior Living this month! It will be my first visit there.
I would like to thank the Activities Director, Rene Carbajal, for facilitating this event, and for inviting me to be the guest speaker as they launch their book club.
It will be a pleasure meeting with this group of seniors, talking about my journey as an author, and discussing my five novels.
After the presentation and Q&A, I will be signing copies of my books.
Although  I will be selling and signing copies of Discovering the Christmas Spirit, I will also be selling and signing copies of the award-winning The Chapel of Eternal Love and the critically-acclaimed sequel, Return to the Chapel of Eternal Love, my cozy murder mystery, Murder Aboard the Queen Elizabeth II, and my crime fiction, Discreetly Yours.
The event is free and open to the public. You're welcome to attend.