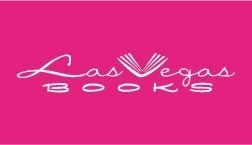 DATE: Saturday, April 30th, 2022
TIME: 12.00 p.m. – 3.00 p.m.
LOCATION: Las Vegas Books
Am very excited at this opportunity – my first signing at the newest book store in Las Vegas. I thank the owners, Kelsey German and Jeff Andersen for being so welcoming to the local literary community….and many thanks to Vicki-Ann Bush and the Coffee House Tours for putting this series of book signing events together. If you haven't visited this book store yet, you're missing a treat. Hoping you can stop by and say hi.
I will be selling and signing copies of all five of my novels – Discovering the Christmas Spirit, the award-winning, The Chapel of Eternal Love- Wedding Stories from Las Vegas, the critically-acclaimed sequel, Return to the Chapel of Eternal Love – Marriage Stories from Las Vegas, my cozy murder mystery, Murder Aboard the Queen Elizabeth II, and the Readers Favorite 5-Star rated crime fiction novel, Discreetly Yours.