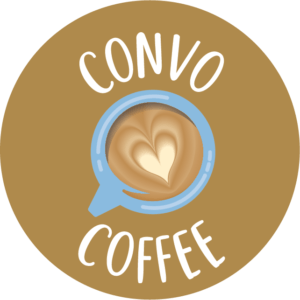 DATE: Friday, July 8th, 2022
TIME: 10.30 a.m. – 12.00 p.m.
LOCATION: Convo Coffee House
A huge thank you to the owner, Elizabeth Fulks, for extending the invite to this wonderful coffee house. This venue is located on the northwest side of Las Vegas near Cheyenne and the 215. For those of you who live in this area, I hope you will be able to stop in and enjoy a latte, a cup of good coffee and some yummy seasonal pastries, biscotti or cinnamon rolls.
Even though it is Christmas in July, and I will be heavily promoting Discovering the Christmas Spirit, I will also be promoting my cozy murder mystery, Murder Aboard the Queen Elizabeth II, along with the award-winning The Chapel of Eternal Love, the critically acclaimed sequel, Return to the Chapel of Eternal Love, and the Readers Favorite, 5-star rated crime fiction, Discreetly Yours.