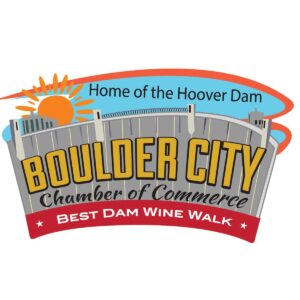 DATE: Saturday, March 11th,  2023
TIME: 4.00 p.m. – 8.00 p.m.
LOCATION: Historic Boulder Dam Hotel
I am thrilled to be returning, yet again, to the historic Boulder Dam Hotel and Museum and to be part of the monthly 'Wine Walk' event. This month the theme will be 'The Best Dam Mardi Crawl Wine Walk.'
The cost of admission for the wine walk is $25.00 per person (plus processing fees) or $30.00 per person for walk up tickets. For more information, please contact (702) 293-2034 or email info@bouldercitychamber.com. To pre-order tickets, please visit www.eventbrite.com/o/bc-chamber-presents-the-best-dam-wine-walk
The historic Boulder Dam Hotel and Museum is one of the stops on the walk. I will be signing books in the hotel lobby.
Discovering the Christmas Spirit, the award-winning The Chapel of Eternal Love, the critically acclaimed sequel, Return to the Chapel of Eternal Love, the 'Reader's Favorite' crime fiction novel, Discreetly Yours and my cozy murder mystery, Murder Aboard the Queen Elizabeth II will all be on sale and for signing.
For all non-drinkers, it is not necessary to purchase admission to the 'Wine Walk' event to stop by the signing or visit any of the other venues in this quaint historic town.