–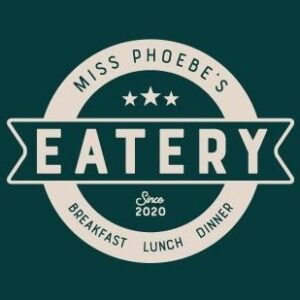 DATE: Saturday, June 18th, 2022
TIME: 11.00 a.m. – 2.00 p.m.
LOCATION: Miss Phoebe's Eatery
It will be an absolute pleasure to have a book signing -my first – at Miss Phoebe's Eatery.  I would  like to thank Vicki-Ann Bush and the Coffee Hours Tours for facilitating this event.
I will be sharing this signing with fellow local author, James Dudelson, who will be signing copies of his book, Unlocking the Secrets to Successful Parenting.
I will be selling and signing copies of all five of my novels – Discovering the Christmas Spirit, the award-winning, The Chapel of Eternal Love- Wedding Stories from Las Vegas, the critically-acclaimed sequel, Return to the Chapel of Eternal Love – Marriage Stories from Las Vegas, my cozy murder mystery, Murder Aboard the Queen Elizabeth II, and the Readers Favorite 5-Star rated crime fiction novel , Discreetly Yours.
Hoping you can stop by and join us for this fun event, and savor the highly enjoyable latte and munchies.