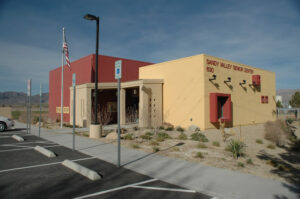 DATE: Saturday, June 17th, 2023
TIME: 8:00 a.m. – 10.00 a.m.
LOCATION: Sandy Valley Senior Center
This will be my third visit to Sandy Valley in four months. I am elated to be in Sandy Valley again – this time at the Senior Center monthly pancake breakfast for a book signing.
My gratitude to Carol Parrott for facilitating these events. I'm sure I'll enjoy the book signing at the Senior Center as much as I did the presentation.
The Senior Center is open to the public. All are welcome to attend.
I hope to see some of you there for the pancake breakfast.