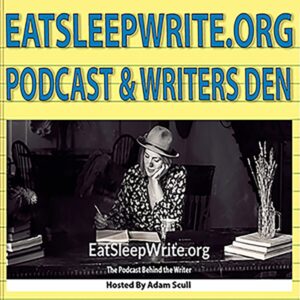 DATE: Wednesday , May 11th, 2022
TIME: 1.00 p.m. – 1.45 p.m. PST
LOCATION: Tampa, Florida
Thanks to podcast host, Adam Scull, for the invite to appear as a guest on his program, which is strictly dedicated to authors.
Even though we will be discussing all of my novels, the host has chosen Murder Aboard the Queen Elizabeth II to be the focus of our conversation.
The program will be pre-recorded. I will post to my websites and in my newsletter and on Facebook when known.
ADDENDUM:  This twenty-minute interview can now be heard by clicking on the following link:-